Radium FST Mounting Bracket (Frame Rail Mount) (13-0011)
Vehicle Fitment:
Universal Application
Compatible with 
Radium FST
Description:
The Radium FST Frame Rail Mounting Bracket has a 90° bend cantilevered. This bracket is constructed from steel for superior strength and nickel plated to resist corrosion which allows components to be grounded to the spare hole in the bracket. This assumes the bracket is mounted to an electrically conductive material such as a steel frame.
Frame Rail Mount Includes:
(1) Nickel Plated Steel Bracket
(1) Mounting Hardware
More Details:
Radium Mounting brackets for the FST (fuel surge tank) can be used to mount anywhere in the vehicle. Please note, mounting near collision prone areas, heat sources, or moving parts such as suspension components should be avoided.
The single pump FST models can be mounted anywhere from vertical to horizontal.
The dual pump FST cannot be mounted completely horizontal because the pickups are on opposing sides of one another internally.
More Options:
Radium FST Mounting Brackets are available in 3 configurations: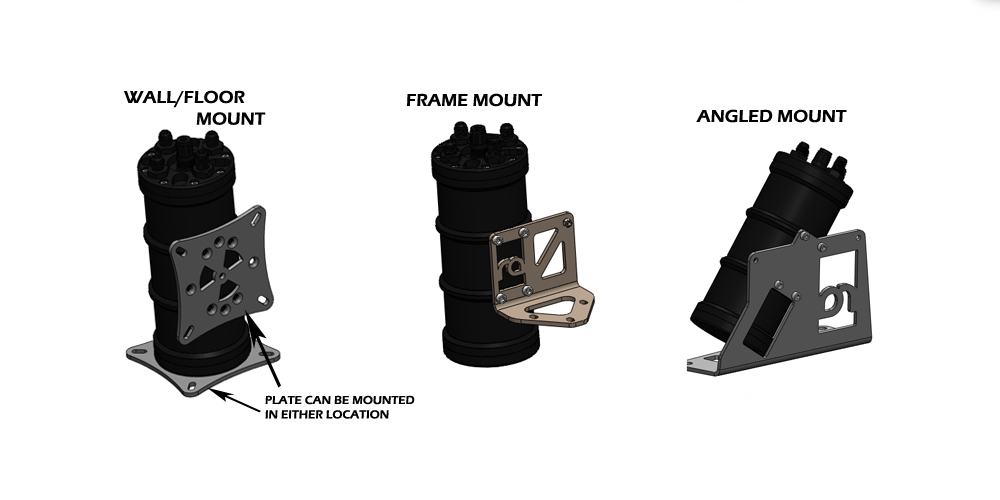 © All content is property of STM Tuned Inc
---