Radium FST Mounting Bracket (Angled Mount) (13-0029)
Vehicle Fitment:
Universal Application
Compatible with 
Radium FST
Description:
The Radium FST Angled Mounting Bracket is used for vehicles that may have a limited mounting height and can be mounted on a floor or against a wall. This bracket is made from laser cut aluminum and powder coated black.
Wall / Floor Standard Mount Includes:
(1) Bracket Powder Coated Black
(1) Mounting Hardware
More Details:
Radium Mounting brackets for the FST (fuel surge tank) can be used to mount anywhere in the vehicle. Please note, mounting near collision prone areas, heat sources, or moving parts such as suspension components should be avoided.
The single pump FST models can be mounted anywhere from vertical to horizontal.
The dual pump FST cannot be mounted completely horizontal because the pickups are on opposing sides of one another internally.
More Options:
Radium FST Mounting Brackets are available in 3 configurations: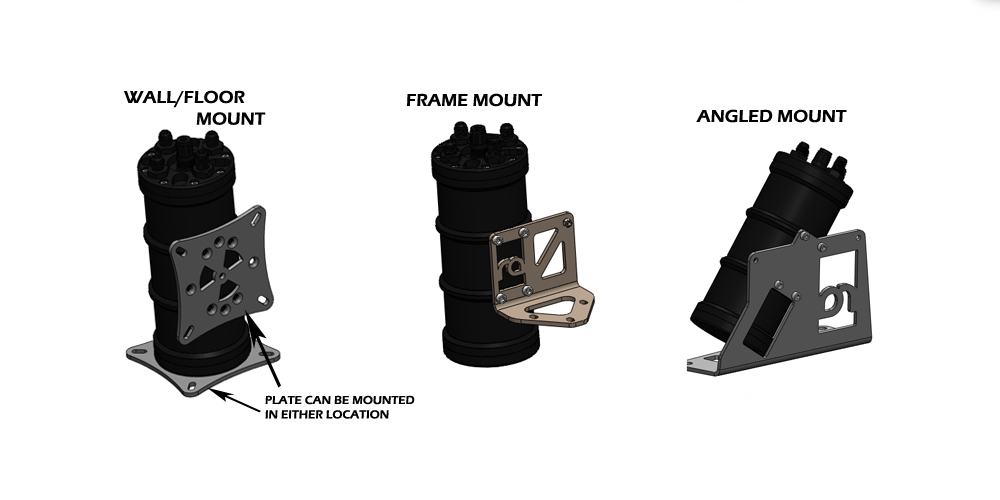 © All content is property of STM Tuned Inc
---