Our Story
STM or "Street Tuned Motorsports" was founded in 2007 by Emery Kapral and Shawna Susice wanting to turn their passion for going fast into a full-time reality. They both started with nothing but a couple DSM's and one blue Evolution VIII that through the years became an icon in the drag racing world of Evos's finding and stretching the limits and proudly embracing that "Ricer" attitude in a world of V8's.
We paid the bills "street tuning" and garnering a close following of friends and business who supported us as the website grew and grew, but our main source of industry was the cars we built and raced and our attention to detail. Everything has to be clean, smooth and functional. Emery would stay up all hours of the night chasing one hiccup in a tune. It has to be perfect.
We purchased our AWD Mustang Dyno in 2008 and without the "street tuning" we altered our name to "STM Tuned Inc."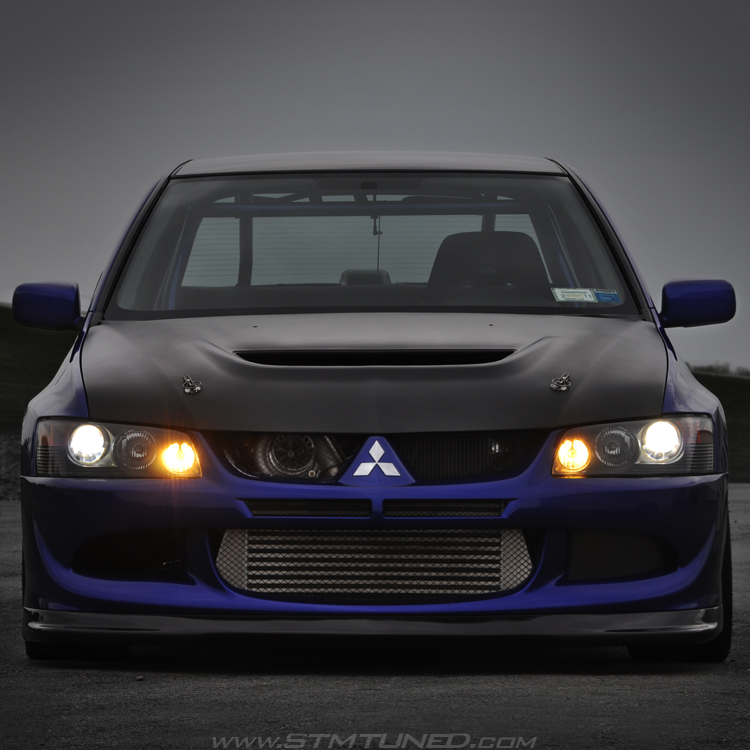 STM relocated almost every year we were in business, rapidly outgrowing our current shop space. We soon picked up Cory Bowers, Austin Leatzaw and Brian Gleason expanding our abilities and the STM family. The day we held a turbo in the front bumper of Ricer and tacked a couple runners in place was the day that changed it all. The "Forward-Facing" turbo made that car famous and in 2008, we pushed the stock 4G63 to its limits... which was a 10.0 @ 138 and with Shawna behind the lens and Gleason producing videos, we made sure the whole world saw it! Ricer's pass still sits at #8 on the top ten fastest stock motor list.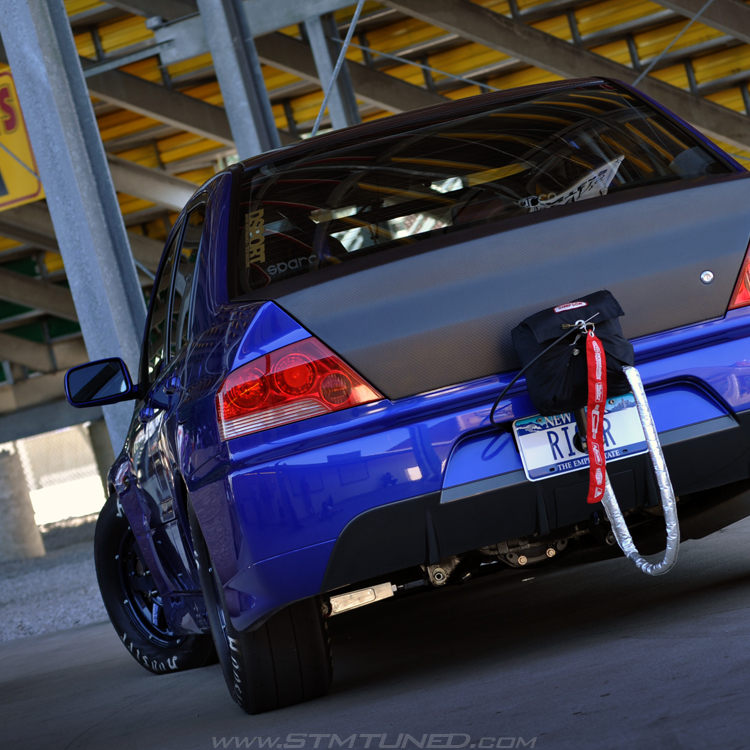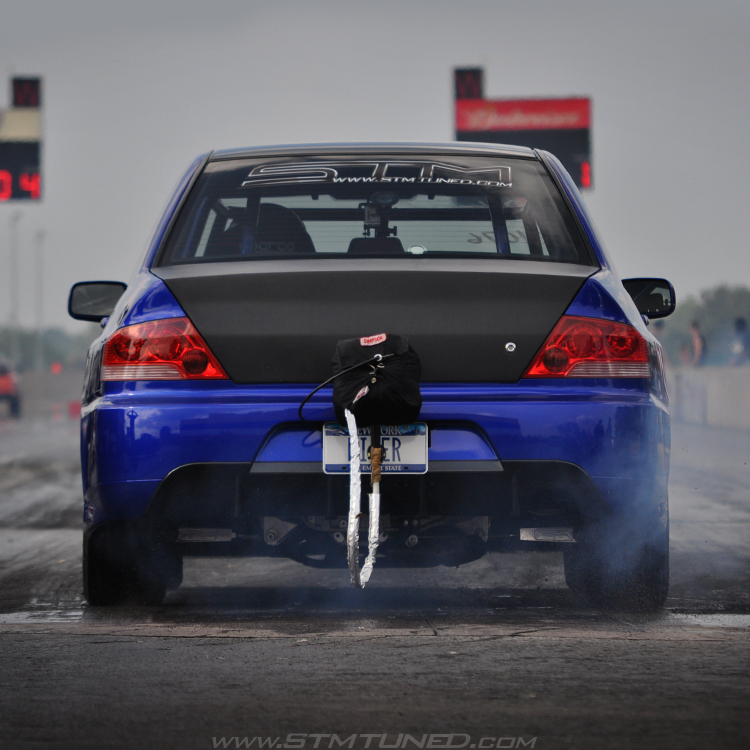 STM Ricer (Drag)
8.75 @ 166
783 HP, 514 TQ
2597 pounds

The Ricer build continued and with Emery behind the wheel, we saw a best of 8.75 @ 167 and the car always stayed gorgeous and shiny, an attraction at any car meet and even streetable with full glass and seats. Every build year was notable and this car has been featured in DSport Magazine TWICE. It has been mainly retired from drag racing and now runs a modest 11.1 @ 134. Still retaining the same Buschur Motor from 2012 and all the beefy TRE drivetrain that earned the car those 8 second passes, but now with a quick-spooling FP Zephyr. Ricer is a great street car able to dodge cones and hit the quarter mile. Shawna looks forward to the versatile Max Effort class every year at The Buschur Racing Shootout in Norwalk, Ohio to test her skills on just how many rolls of painter's tape she can get on one Evo.
STM Ricer (Street)
11.1 @ 134
529 HP, 472 TQ
2815 pounds (with driver)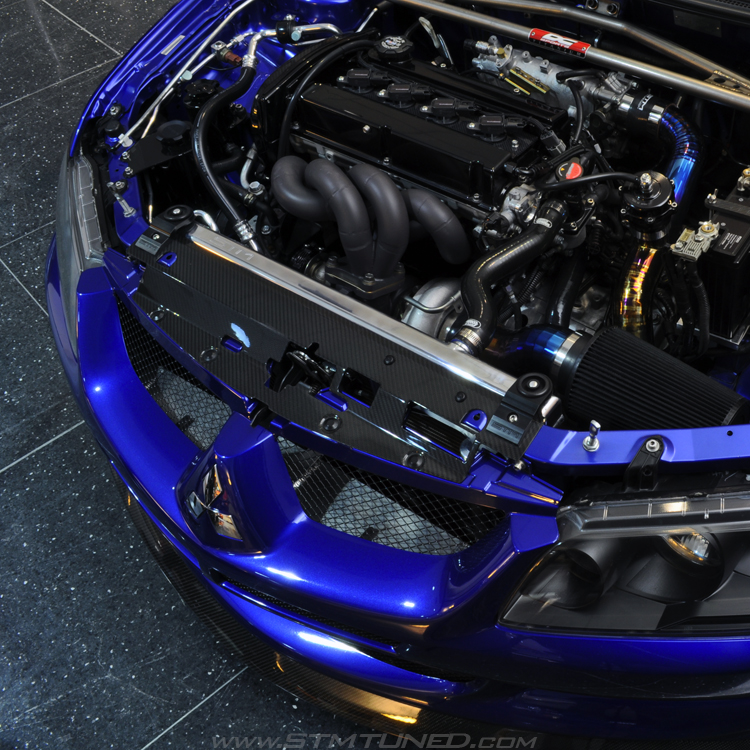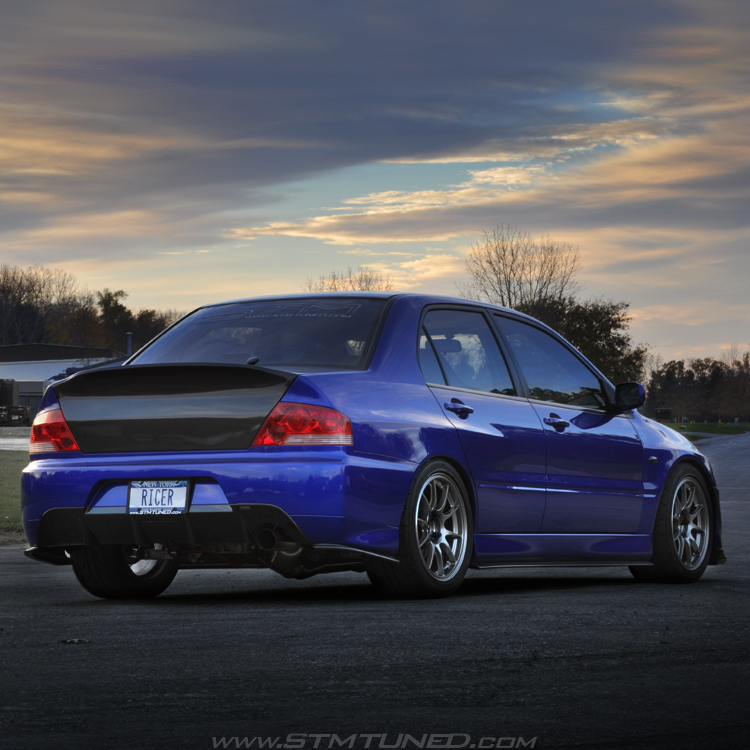 To continue with the competitive drag racing, the next STM shop car was a white 2005 RS. After pushing it through a couple different builds (Fastest Stock Motor and the Ultimate Street Build below), we decided this time around nothing will be held back! We are going all the way! If a stud served no purpose, it was cut! Lexan windows, roll cage, a fresh paint job and all titanium hardware throughout kept this car show-worthy and insanely lightweight at 2165 pounds!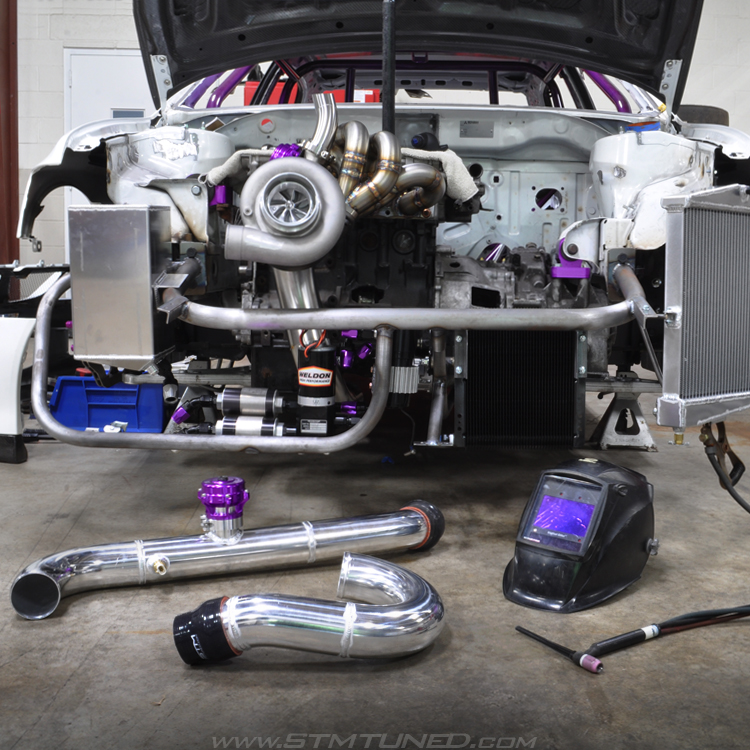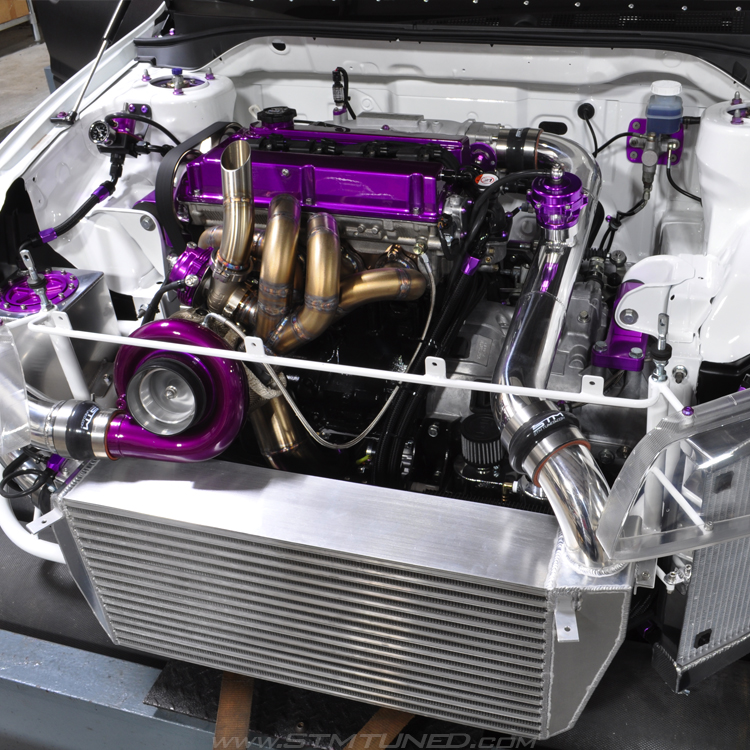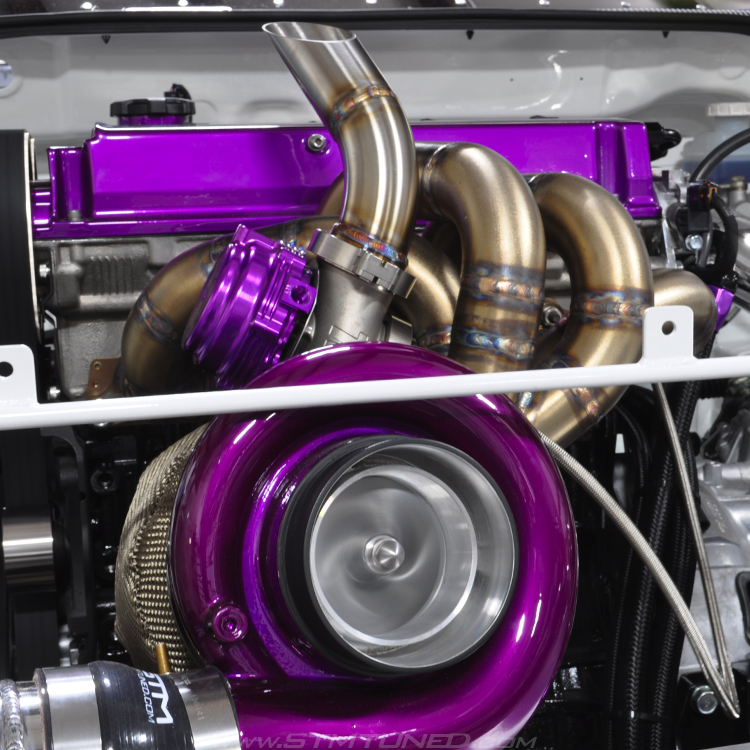 There was a lot of custom work done with this build including the cage, catchcans, fuel system, intercooler, radiator set-up, wiring and ignition right down to the matte carbon doors! We still retained our famous, off-the-shelf STM Forward Facing Manifold with that massive Super 99 turbo to bring the STM Team to the top spot for Quickest and Fastest CT9A chassis with an 8.0 @ 182 MPH! Emery was skating all the way down the track side to side with 947 HP and David Zicari was there with his camera to capture the whole race!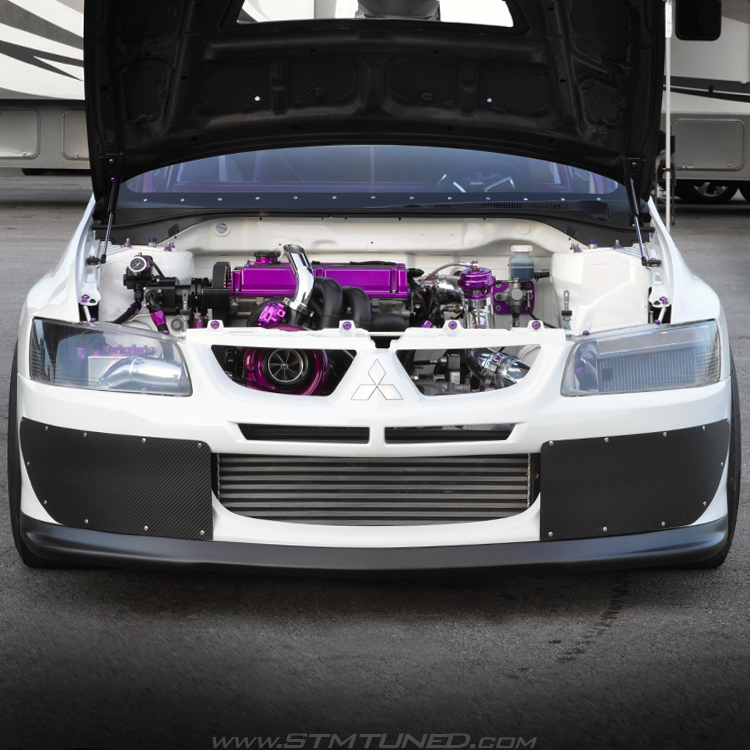 STM Evo RS World Record
8.0 @ 182
946 HP, 651 TQ
2165 pounds

Austin and Cory also pushed their cars just to see what they would handle. Austin and his 1992 Dodge Stealth continued to make the crowd shake their heads in awe as he annihilated the stock turbo record with a 10.9 @ 124. This was a straightforward plan and build: lighter is faster. The 6G72 could handle much more than those little turbos could throw at it and so Austin drove the car and enjoyed it as is.

Austin's 1992 Dodge Stealth
10.9 @ 124 on Stock 9B Turbos
373 HP, 472 TQ
2751 pounds

Austin then went on to his C5 Corvette, and again, despite the internet shaking their heads saying "you can't do that" he showed off his amazing fabrication talents and hand built a stunning, 700 HP turbo kit. The workmanship is an absolute show stopper and he's been enjoying it on the streets for two years.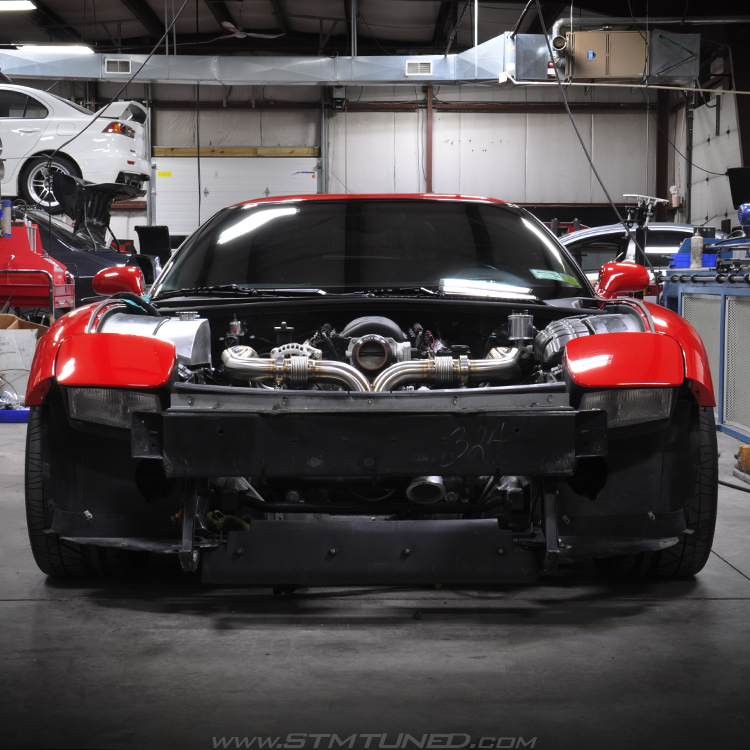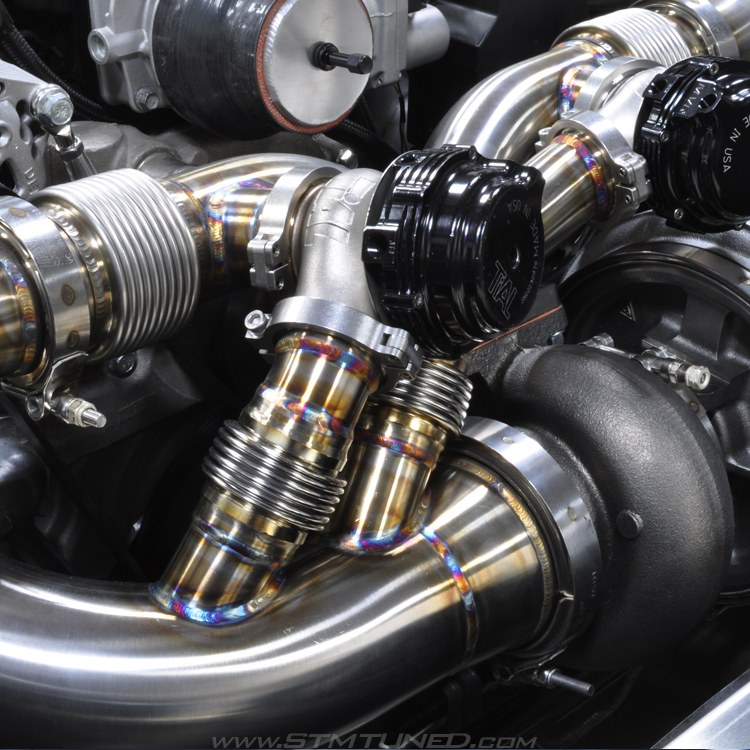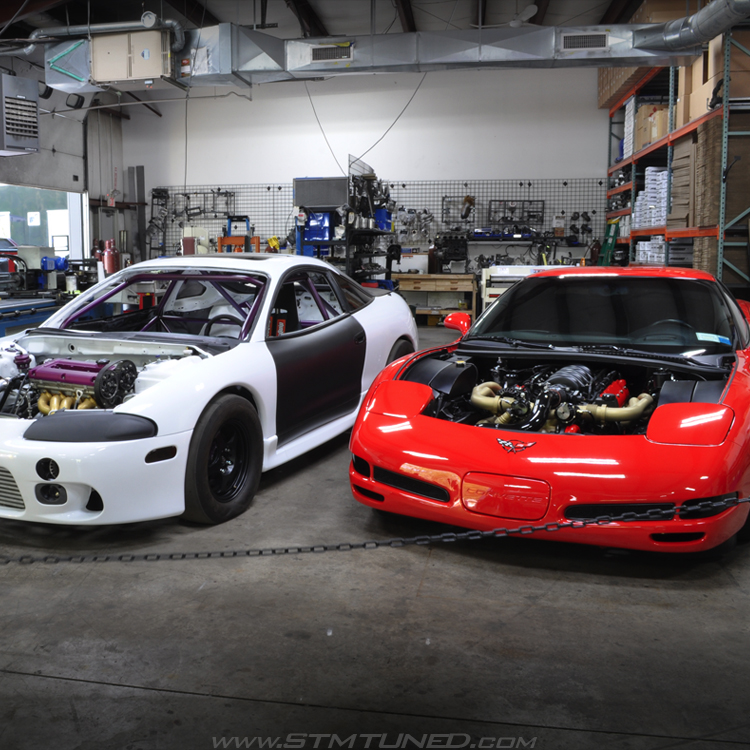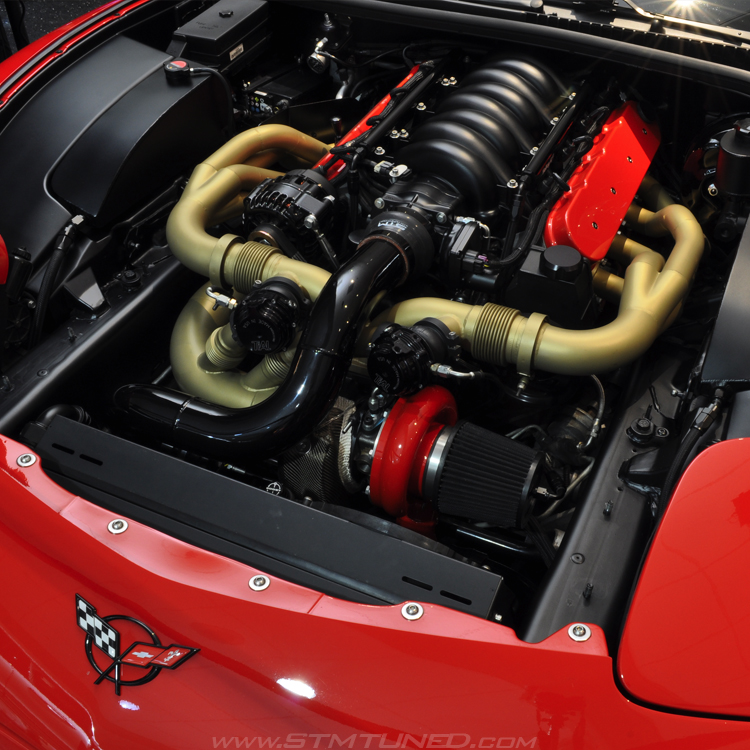 Cory Bowers became famous with his black Talon, the "EVILTSI." Not only did he do the incredible paint job on this car, but he also piloted all 500 HP to a 9.8 @ 148 sitting at the top spot for fastest and quickest stock-block 7-bolt DSM. He actually got numerous 9 second passes out of it until the motor finally had enough and met its death. He also owns TWO, gorgeous black 2G's, a 99 GSX and a 1995 TSI with under 6,000 miles on it.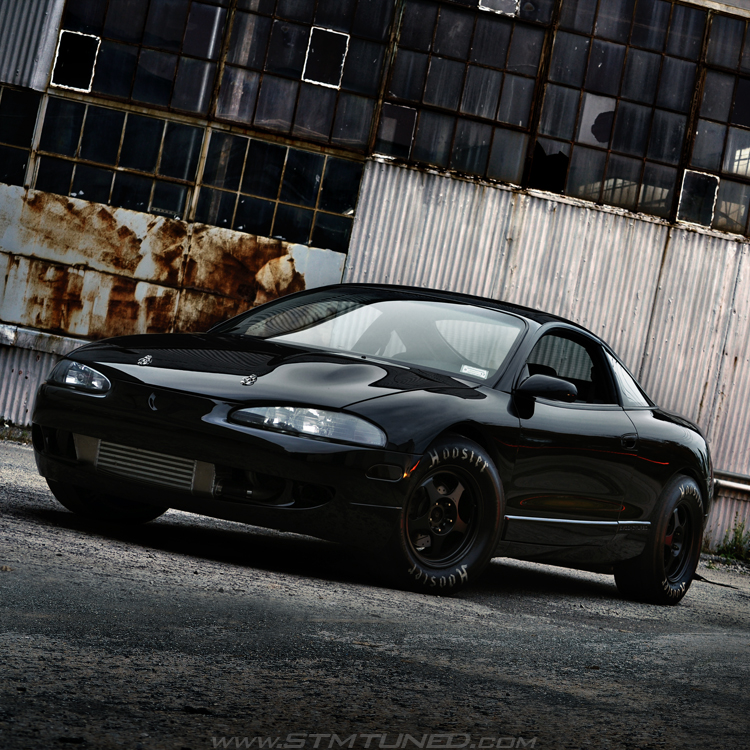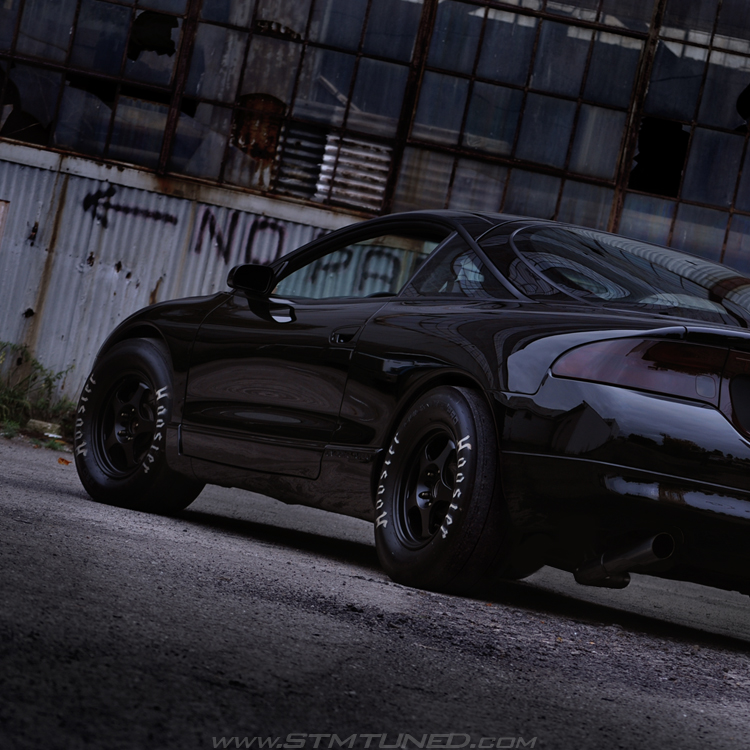 Cory's 1995 Talon EVILTSI
Best: 9.8 @ 148 (Stock Internals)
373 HP, 472 TQ
2751 pounds

We got a lot of slack from people saying "all STM builds are tin cans" so we chased a different goal and took Shawna's 2004 SSL daily driven Evolution and started the build to go fast in comfort. Still retaining EVERYTHING in the interior, full leather, A/C, sunroof, navigation, subwoofer, even the floor mats, right down to the Brembos, and drag radials - this was how she drove it everyday, fully legit. With a mission and a plan to prove, we saw a best of 9.9 @ 143 in full street trim with 663 HP and 501 TQ with the 35R STM turbo kit and Buschur Built motor on E85. This thing was a monster on the streets and yet completely comfortable to take a 4 hour trip.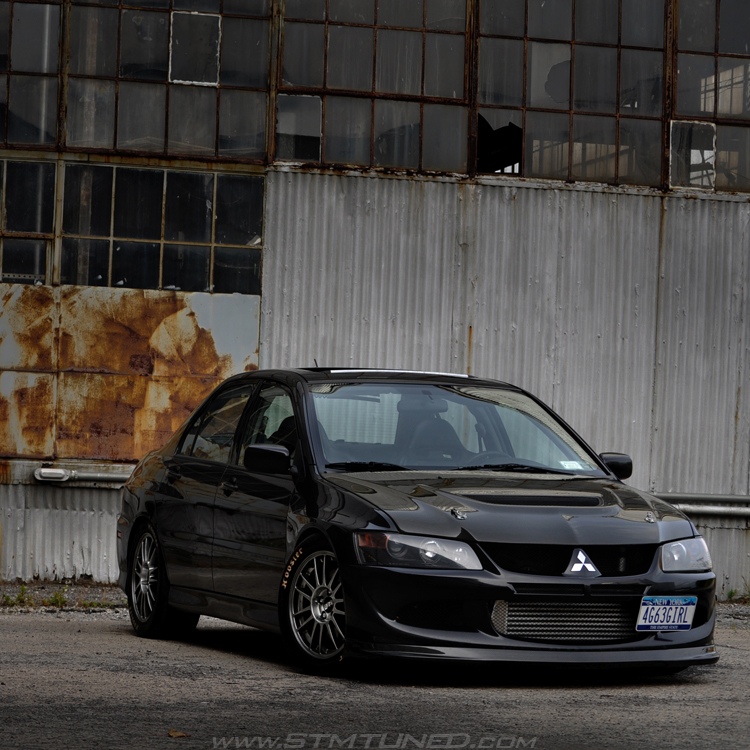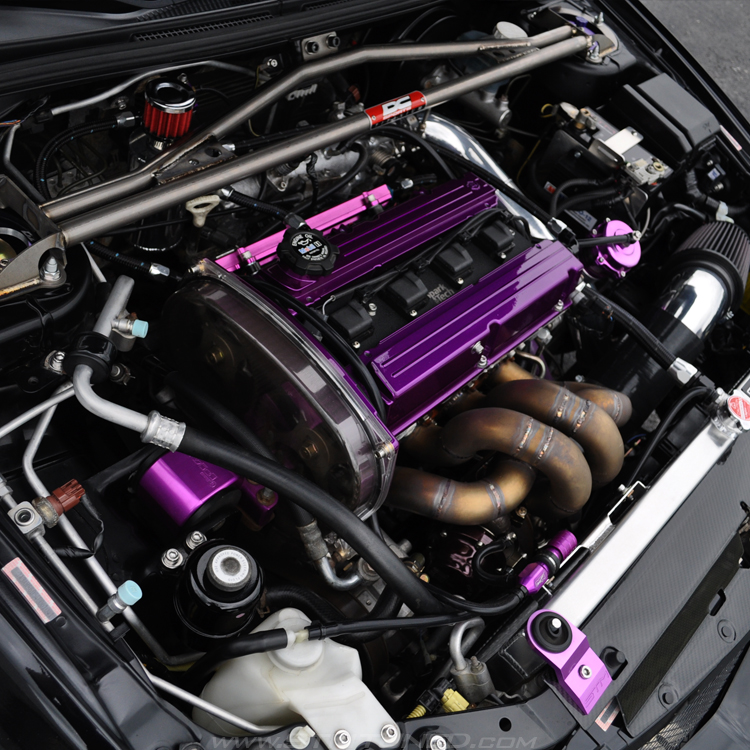 Shawna's 2004 SSL (Full Weight)
9.9 @ 143
663 HP, 501 TQ
3238 pounds
Before the STM Evo RS was the fastest CT9A on Earth, it was, and still is at #1, The Quickest Stock Block 4G63 Evo. These cars were $30,000+ brand new, so the urge to squeeze everything we could get out of that engine was very real in the Evo community. Cessna's STM Built 04 Evo RS still holds the "Fastest" MPH record at 150 MPH!
Here'a a little run-down:
"Quickest" = E.T.
"Fastest" = MPH
"Stock Block" = Factory Mitsubishi Short Block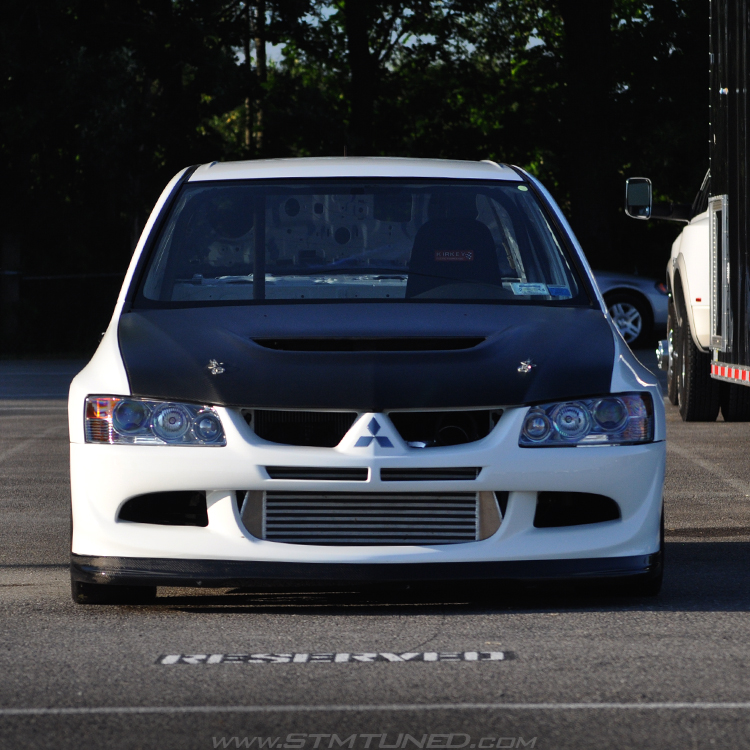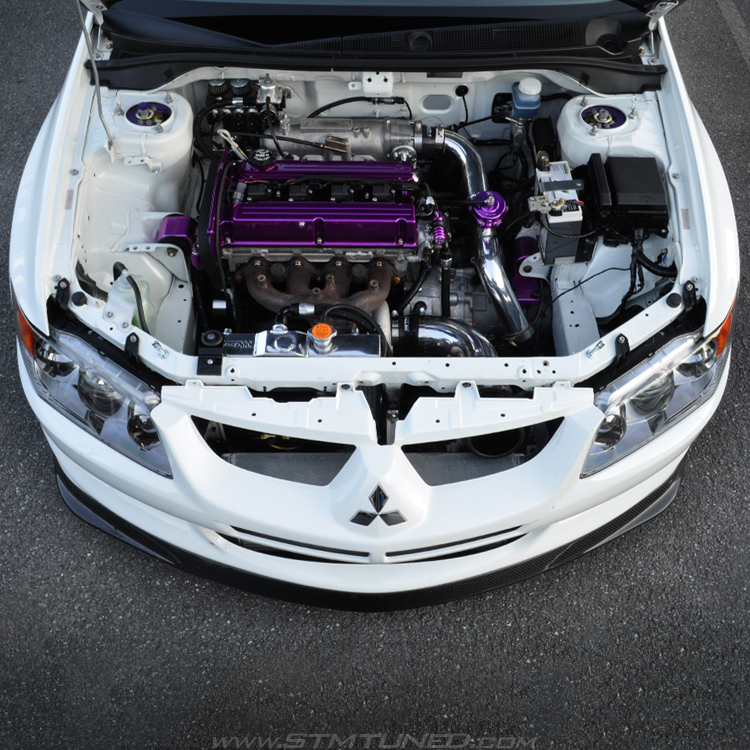 Quickest Stock Block 4G63 Evo
9.4 @ 147
518 HP, 413 TQ (FP Red)
2312 pounds
Another STM street build was Emery's personal Evo RS in 2012. This car, literally, went straight from the lift to the dyno and to 770 HP with the Buschur 2.0 and PTE 6766 turbo. It was an absolute monster on the street and certainly didn't let the crowd down at Mitsubishi vs Subaru in NJ!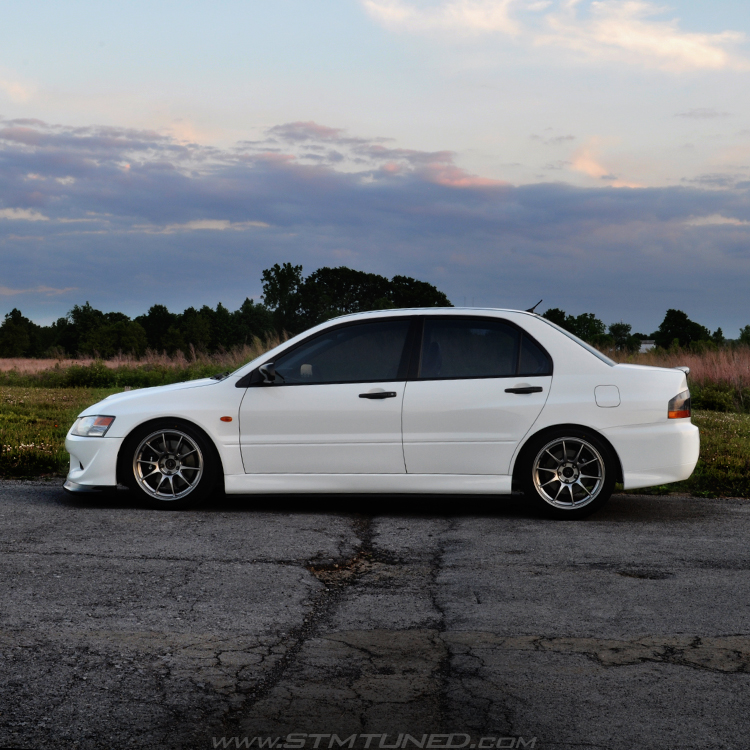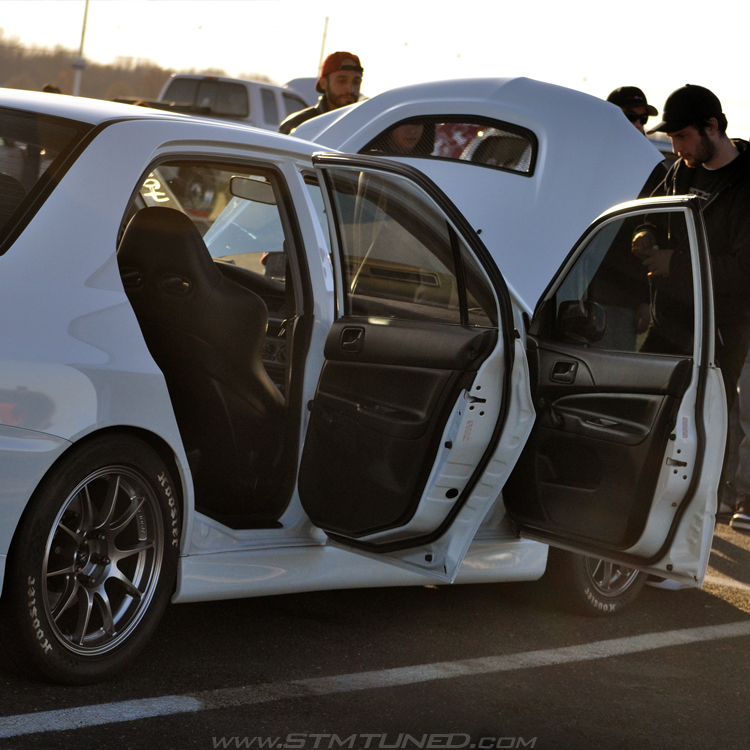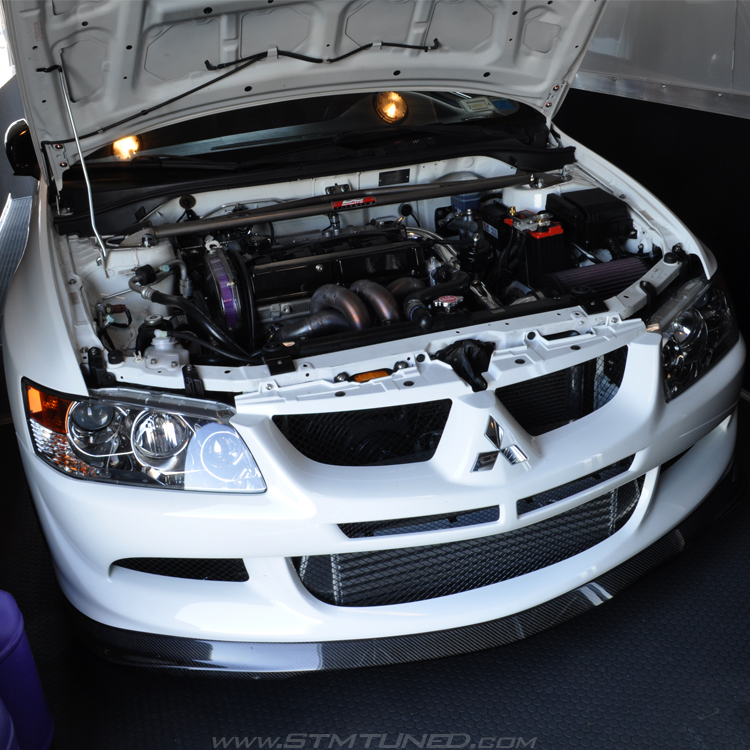 We didn't come here to bracket race.
(* Potty mouth warning *)

STM Evo RS Street Build
9.3 @ 152
774 HP, 606 TQ
2700 pounds (Full interior)
The STM RS "Junior" Build was designed specifically for TX2K... and the STM crew raised hell down there with 1320 Video on those closed streets of Mexico. Most of the TX2K track racing was from a roll, but the STM RS Jr trapped 176 MPH @ 10k RPM! This is the STM Super 99 Top Mount V-Band turbo kit making 848 HP spinning on the dyno and was recorded at the track from 100-150 MPH in 3.36 seconds.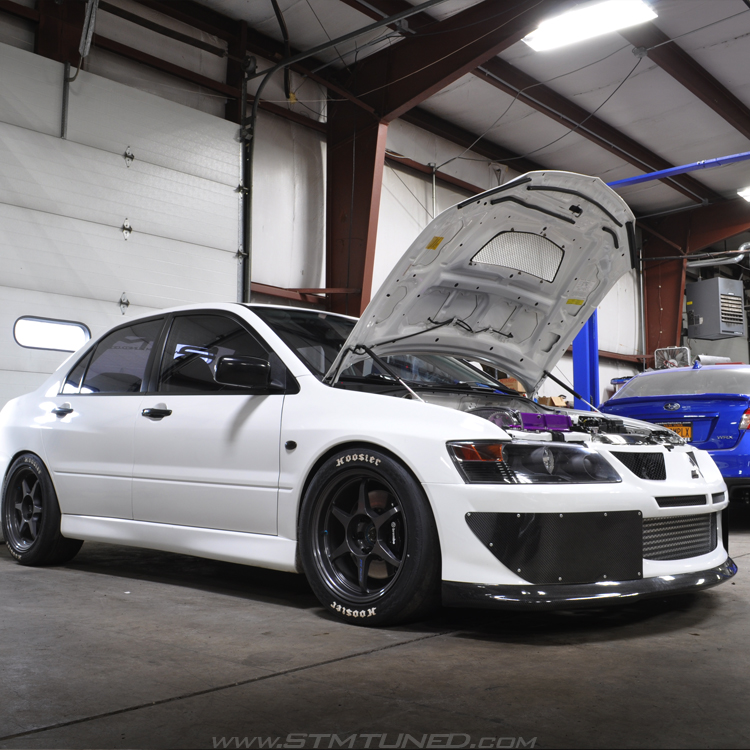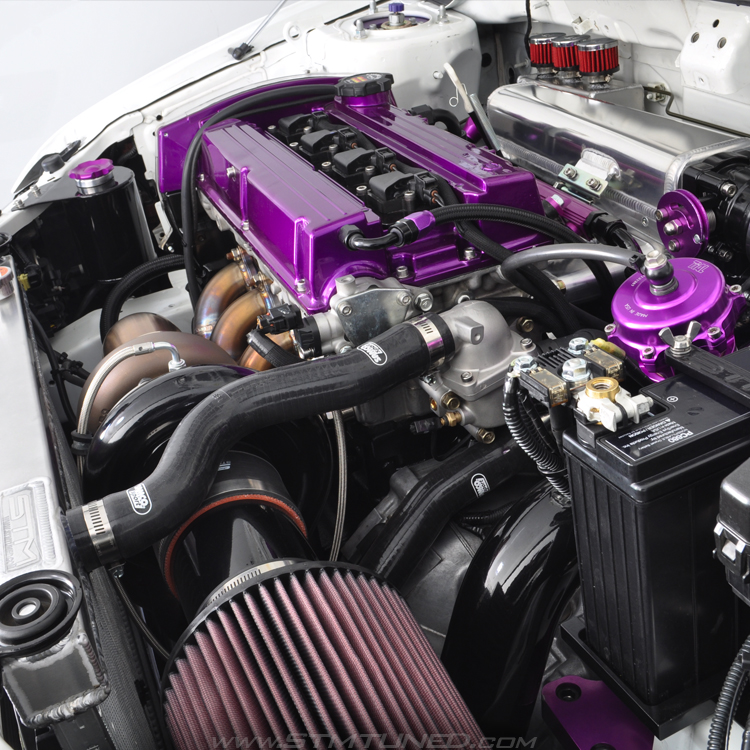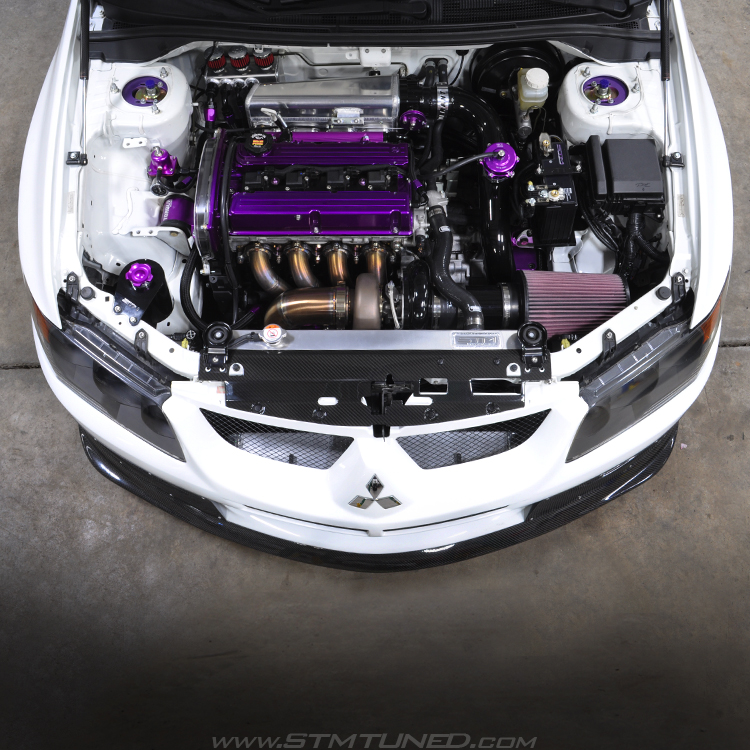 Street testing in Mexico.
1320 Video ride-along in the RS.

STM Evo RS "JR" TX2K Build
STM Super 99 Top Mount V-Band
848 HP, 642 TQ
100-150 MPH in 3.36 seconds

Another of our favorite builds and still hitting the track next season, is Eddie's white GSX. Eddie came to STM with a blown motor and said "Let's do something cool," And cool we did. Chopped off the front end, custom forward facing turbo, fresh paint and one of the most unique DSM engine bays out there! His first appearance at the DSM Shootout got Eddie's 666 HP, 9 second GSX an immediate photoshoot for a full feature in DSport Magazine! The next season brought a full interior gutting, Kirkey seat and roll cage. Wishing Eddie the best of luck in his quest for 8's in 2017!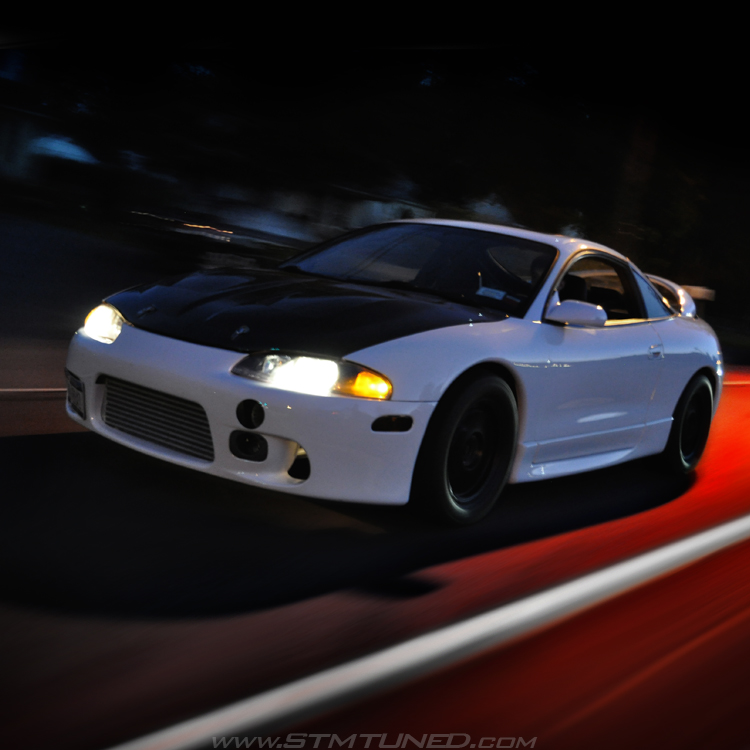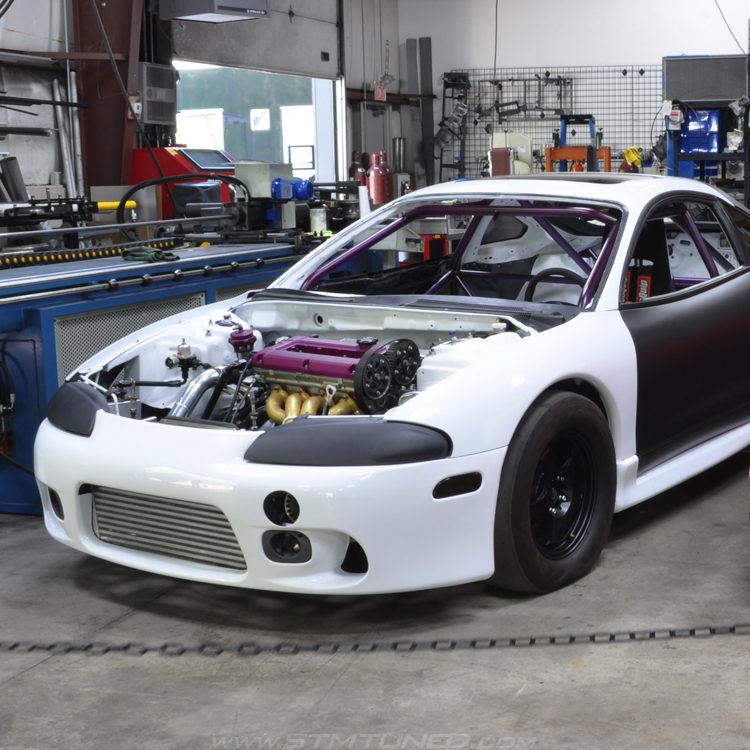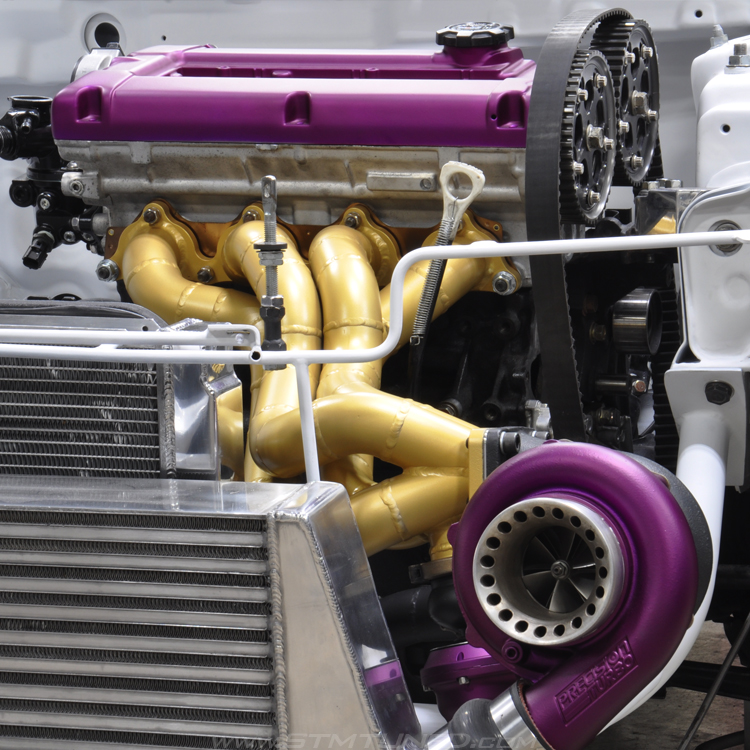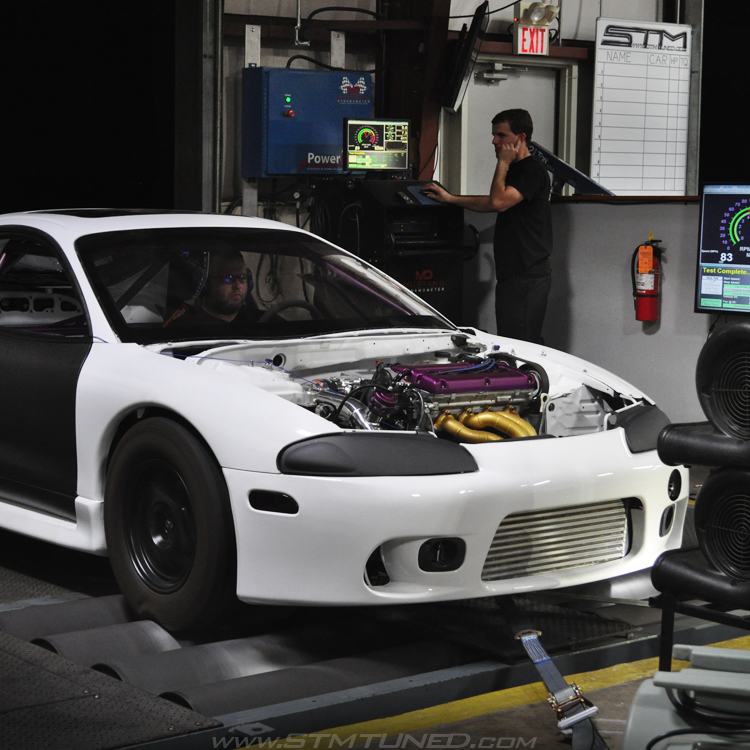 Eddie's 1998 GSX
9.8 @ 156
666 HP
2160 pounds
Ben Marcus and his 8 second Subaru RSTi are also set for another season of racing. Already with a best of 8.964 @ 163.25 with 715 HP and 542 TQ, this is the quickest 6-speed manual 4 cylinder Subaru on the planet and we are looking forward to what the next season brings!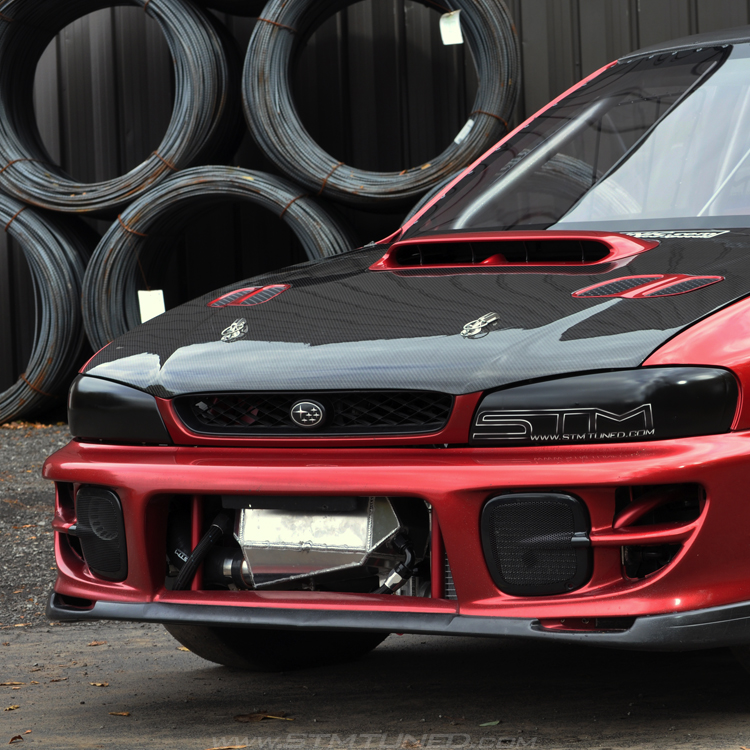 Ben Marcus 6-Speed Subaru Record
8.964 @ 163.25
715 HP, 542 TQ
2019 pounds
Chris Morales came to us with a goal and wanted to see how far we could push the stock turbo in the Evo X. Just like our other builds, we know lighter is faster and rotating mass is a HUGE deal, so we started making parts for his X! STM lightweight drag brakes, intercooler, piping, exhaust, intake, coolant and power steering reservoirs, battery kit. I mean, when you think about it, these are just average mods any owner would do... but the combination of parts, tuning and driving led this car to not only surpass the previous stock turbo record set at 11.8, but solidify a top spot on the list and be the first stock-turbo Evo X to run a 10 second pass!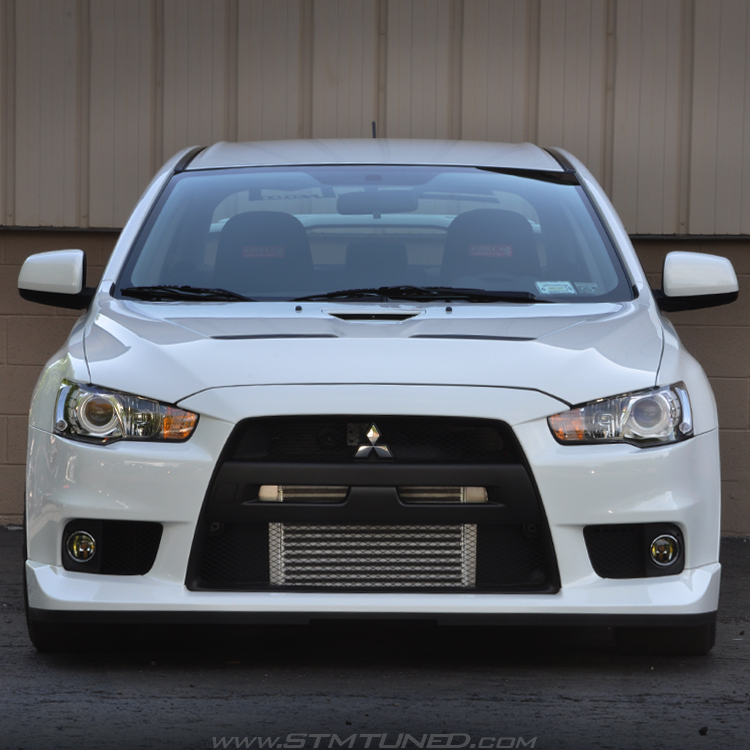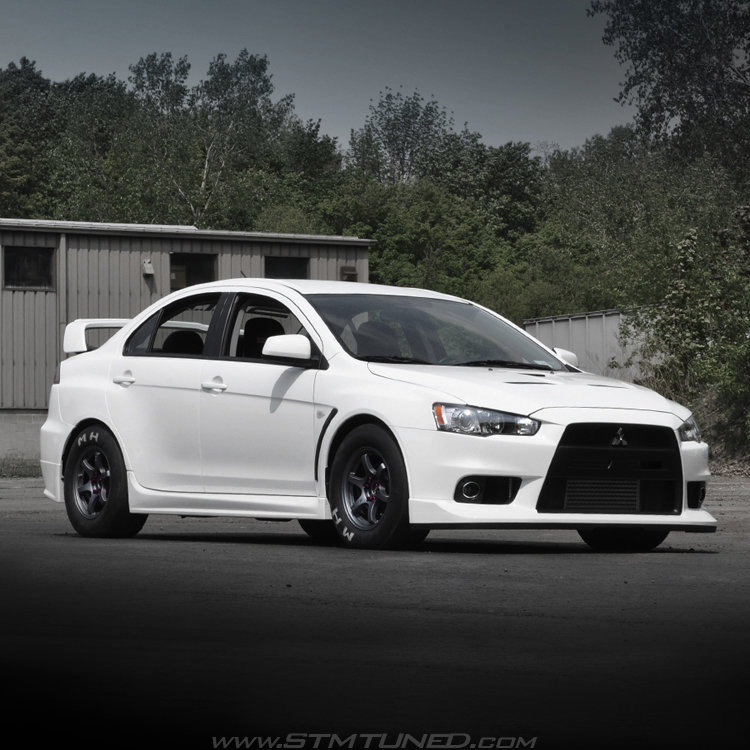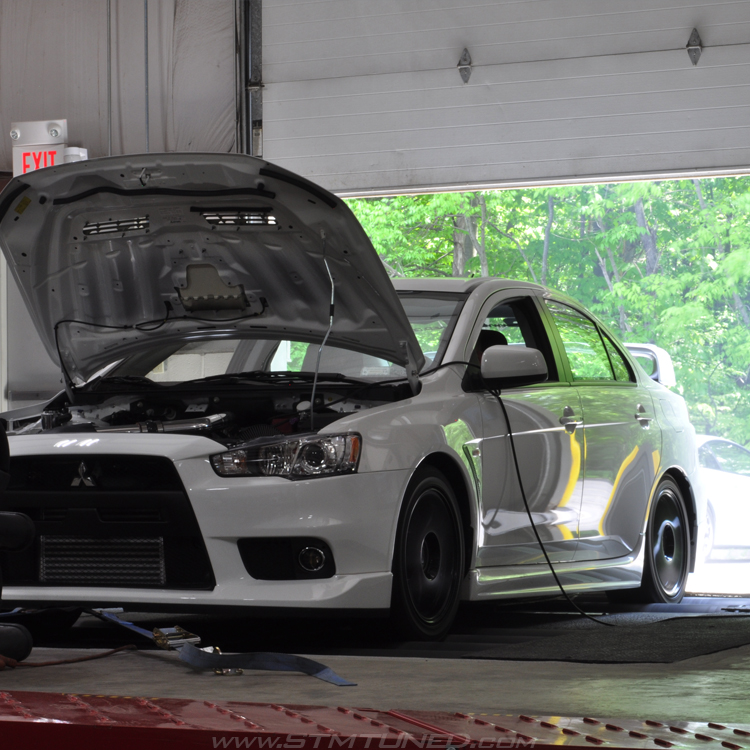 (* Potty mouth warning *)
Chris Morales
First 10-Second Stock Turbo Evo X
10.9 @ 123
380 HP, 393 TQ
3119 pounds with interior
Paul's yellow TurboTaxi was another fun build with an outstanding presentation and the attention to detail was impeccable. Austin hand-polished each and every piece of the STM Forward Facing Manifold for a stunning display of welded art. The results on the track were just as impressive. Still streetable, the TurboTaxi made 813 HP and 610 TQ running a best of 9.2 @ 163 on drag radials.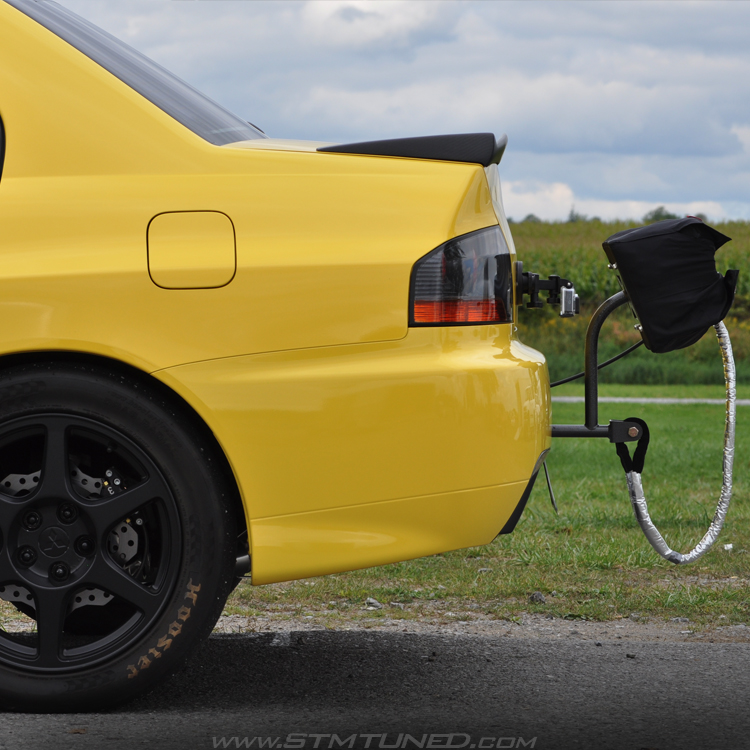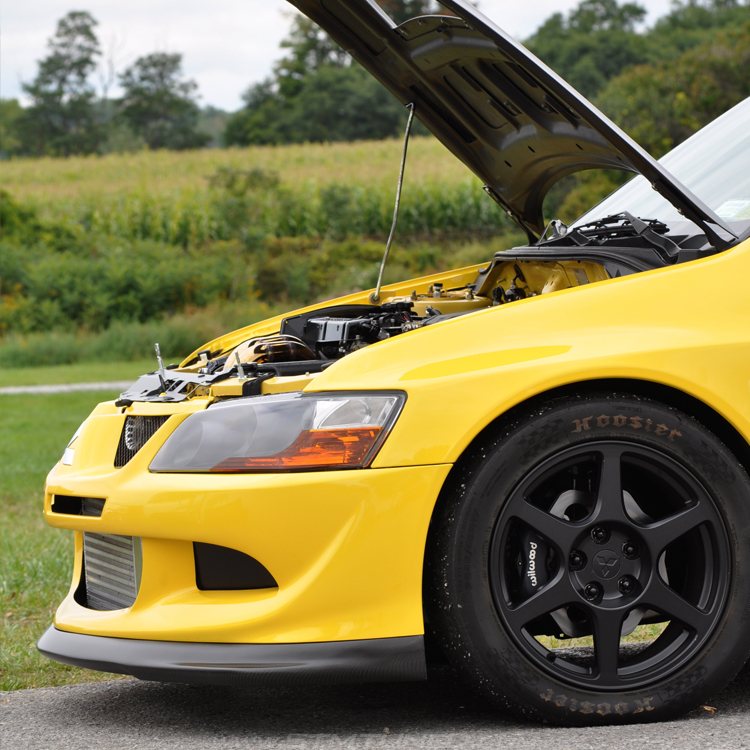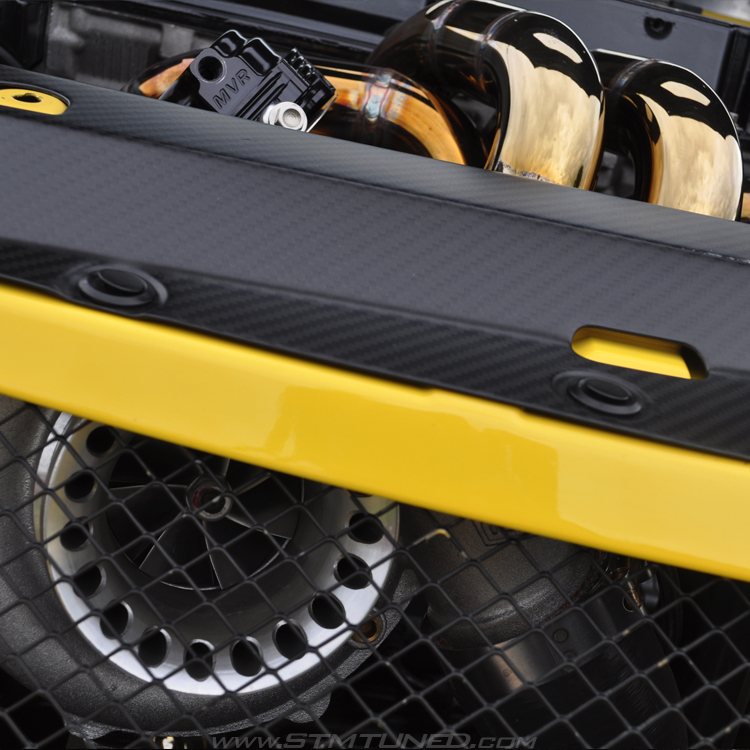 Paul's TURBOTAXI
9.2 @ 163
813 HP, 610 TQ
After pushing his stock motor to the absolute limits with a 9.8 @ 145 on the STOCK internals, Eric Hendel didn't want to be left out of the Evo scene and decided to let the artists at STM work their magic... and the result was pretty bad ass. With a ton of custom fabrication, the STM team relocated the radiator UNDER the vehicle to allow for the massive manifold, dual wastegates and turbo placement. A lot of time, love and energy went into this 800 HP, 593 TQ engine bay and the results were jaw-dropping!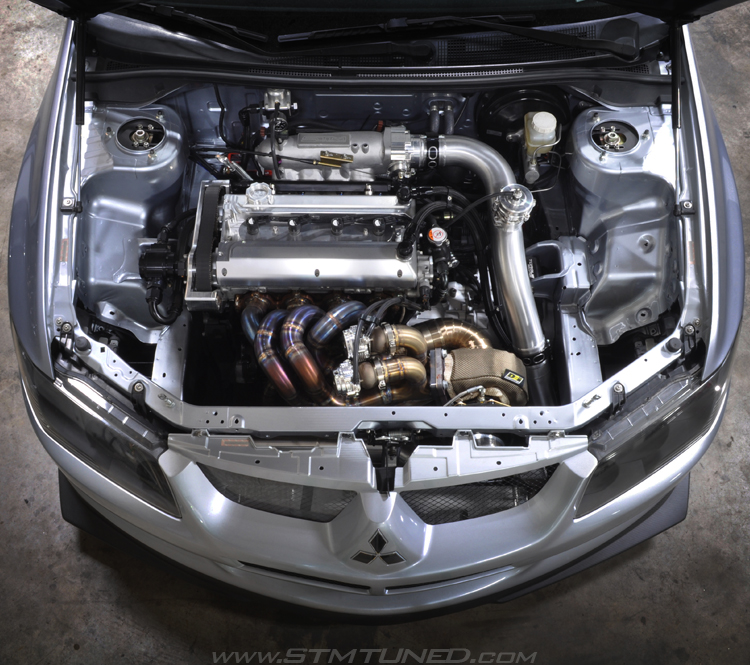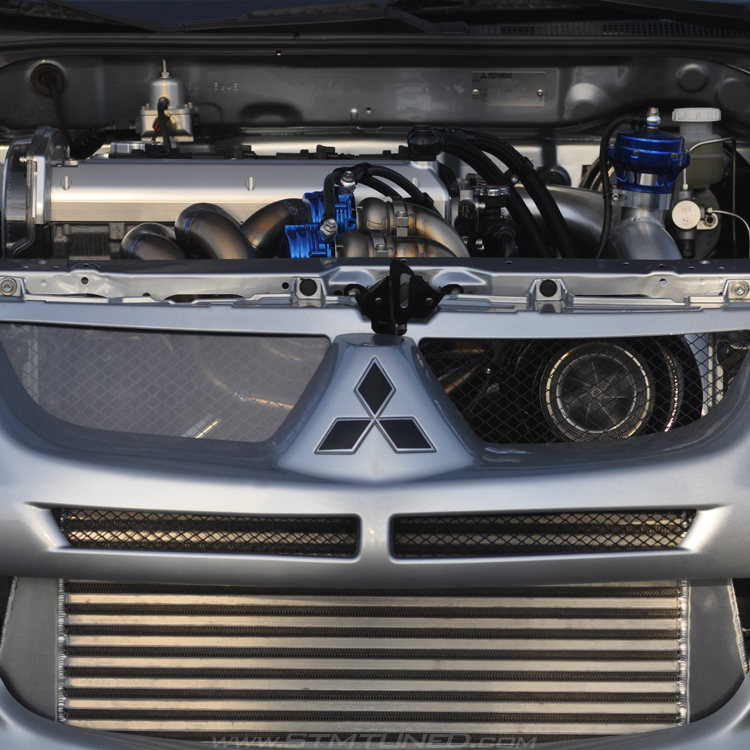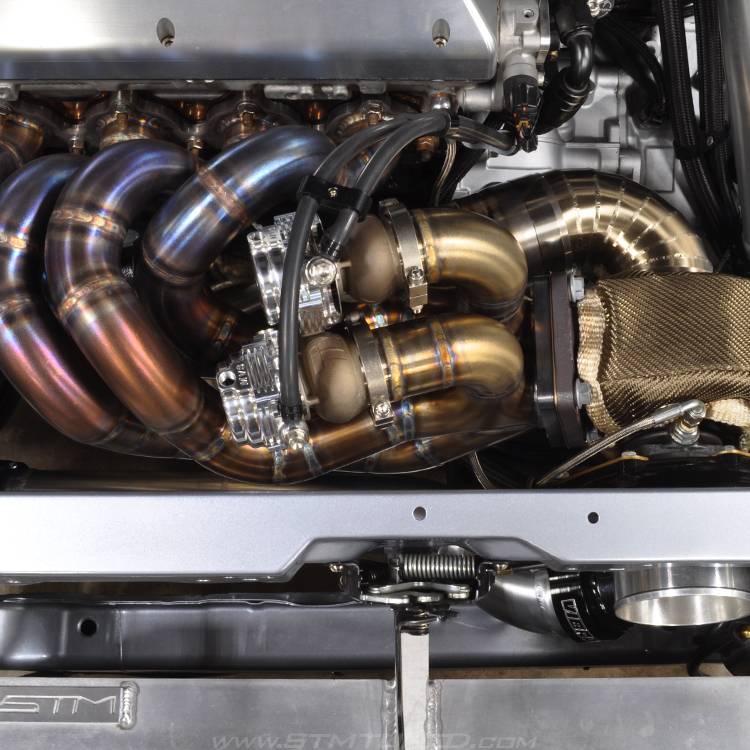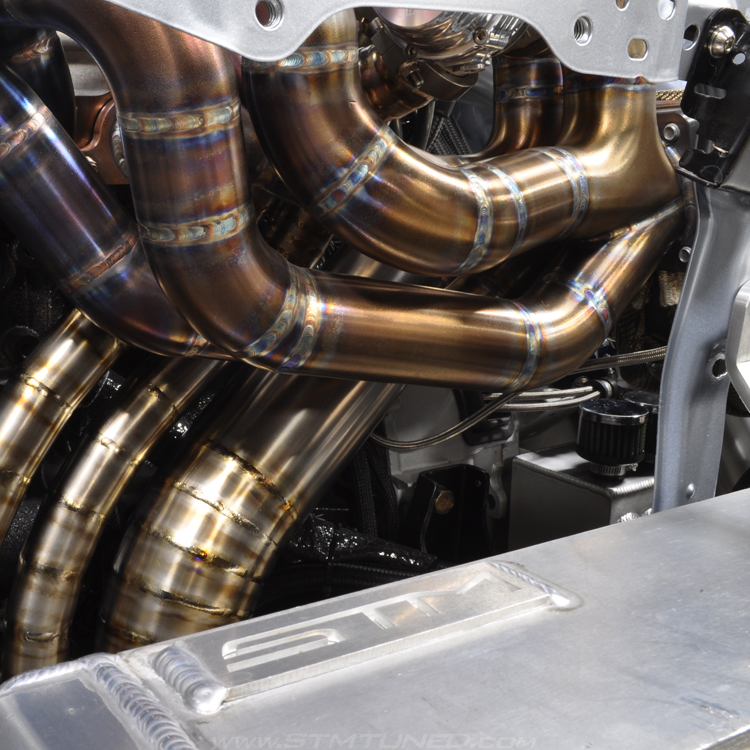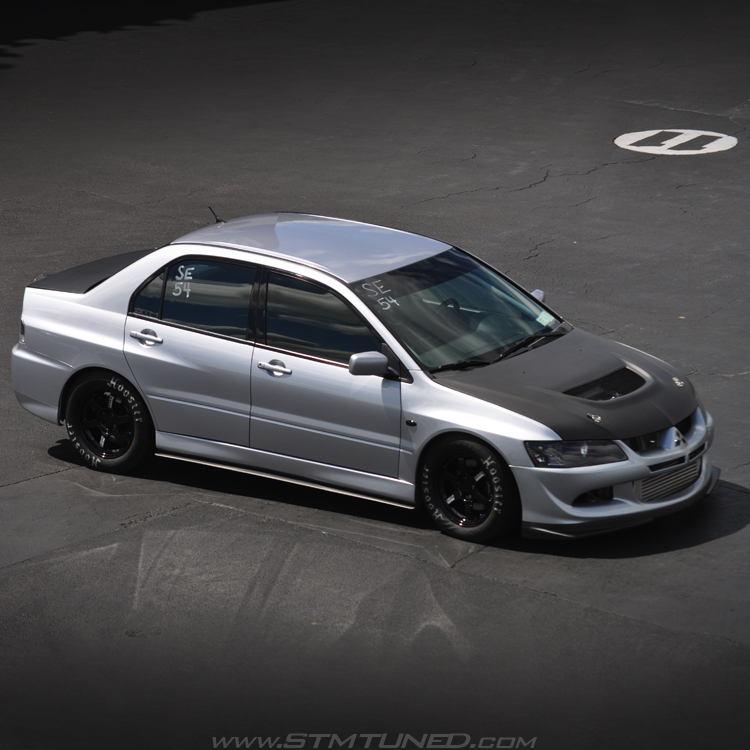 Eric Hendel's Evo VIII
9.8 @ 145 (6466 Stock Internals)
800 HP, 593 TQ (6870 Built Motor)



Chris Cessna knew that records are meant to be broken, but if you get there FIRST, no one can ever take that away. So he wanted to own the first stock motor Evo to run a 9-second pass. The abuse these engines can take from the factory is just incredible and we certainly let it have it! Cessna did claim his goal running the FP Red turbo and 474 HP, then continued with the build and added a STM Forward-Facing Kit with a 6262 and bumped the power to 550 still on stock internals! This car is STILL at #3 on the stock block top ten AND scooped up a DSport magazine feature! "That carbon fiber trunk, though!"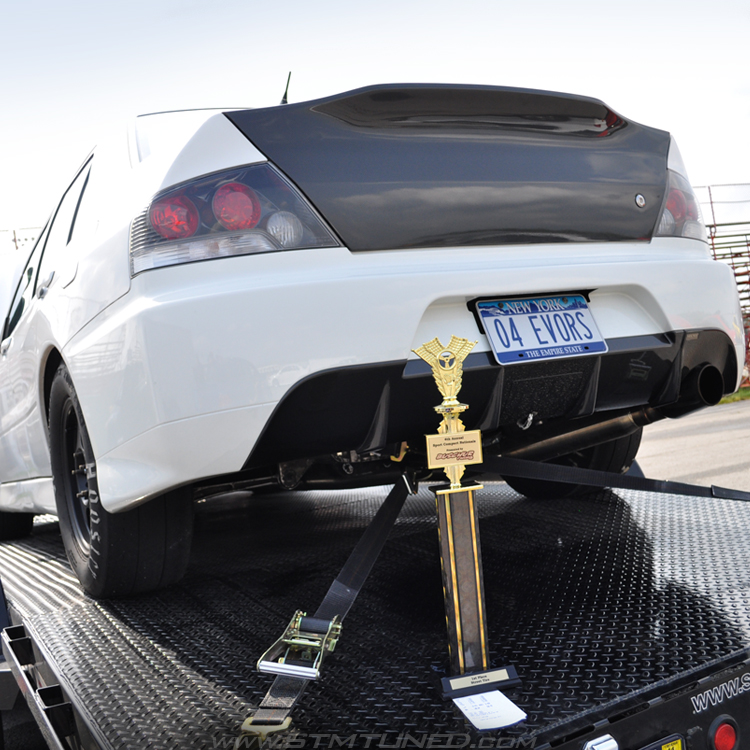 Chris Cessna
9.76 @ 150 (Stock Block)
2850 pounds



Ryan Jenks wanted to push his '03 Evo VIII and see what we could do with the stock turbo. In 2011, we gave it all she would take and with a best of 10.1 @ 132 down the quarter, he is STILL at #10 on the quickest and fastest stock turbo list.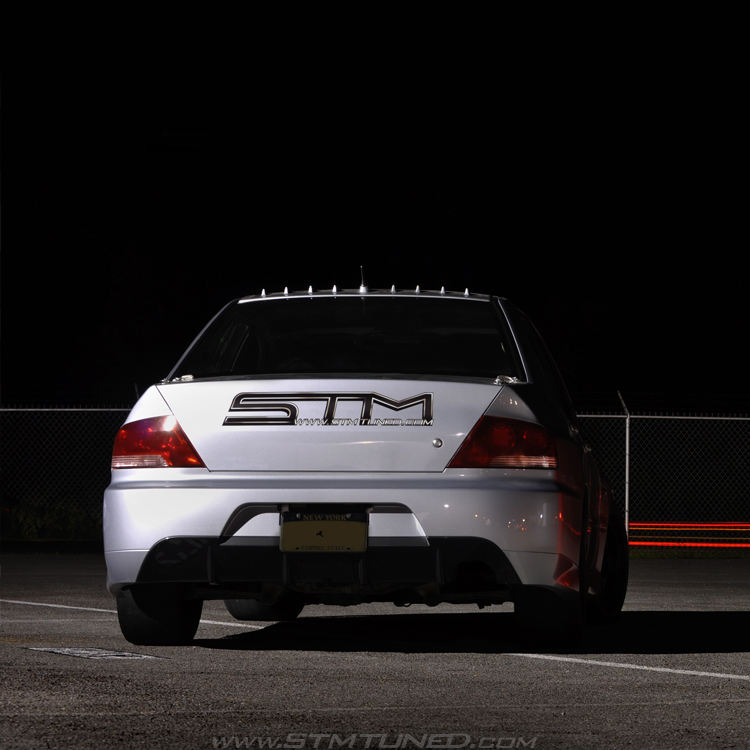 Ryan Jenks
10.1 @ 132 (Stock Turbo)
429 HP, 428 TQ
2650 pounds



Another epic build that led to amazing friendships was Dav Gee's white Evo. The power of positivity flows like a high-boosted, ball bearing turbo out of this guy! Making just under 700 HP with an STM Top Mount Turbo Kit, we need to get this boy some seat time and see what it can do down the track!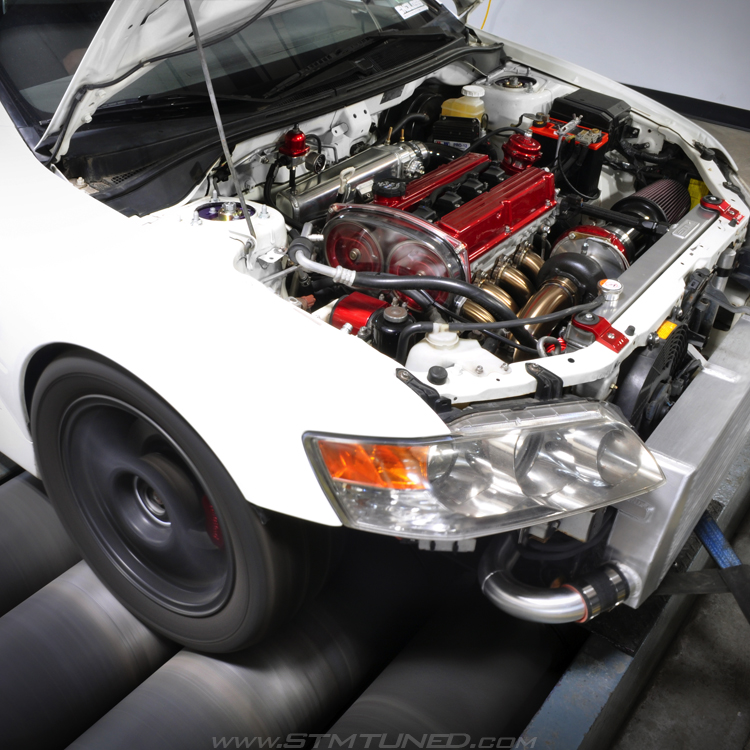 Jesse Ford has been striking fear into the hearts of Stock-Appearing Evo Racers since 2011! He may not be the quickest or the fastest or claim to hold any such records for "The Galaxy's Fastest BBY Evo 8 Driven By A Ford" but he is a winner! This man chases his way to a trophy year after year with a positive, competitive attitude and is one of the coolest dudes you'll ever meet. If you want to know how fast his car is, just beep three times.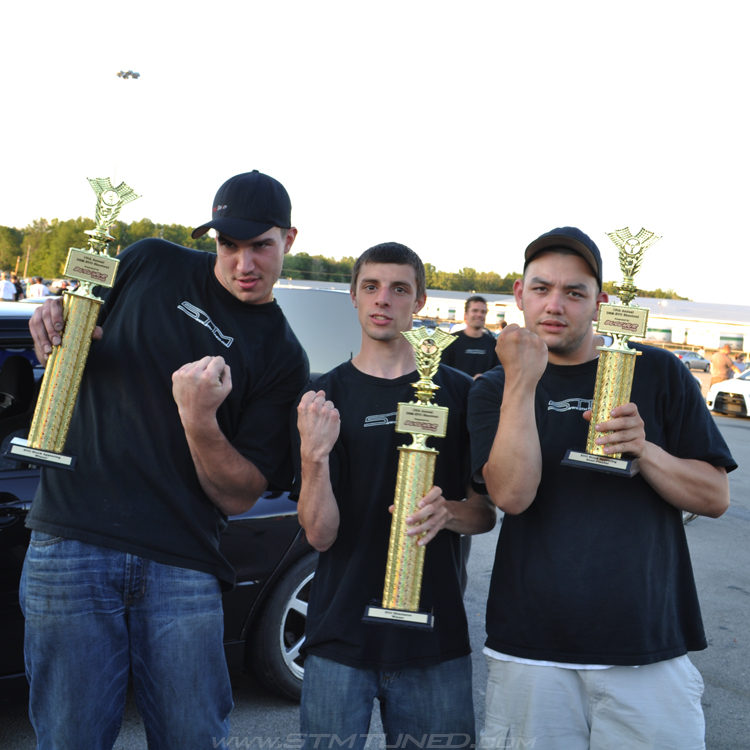 Most STM Evo builds generally escalate very quickly to big turbos, parachutes and roll cages, but around here, there is no shame keeping it on the streets!
We've been through a bunch of shop cars from GTR's, Focus RS, 350Z, SRT-4, Audi S3, Hellcat, Lamborghini Huracan, Gallardo and Audi R8. We firmly believe in product testing and real-life trials. Not only do our parts have to make power, but the end product must be enjoyable, functional and durable.
Huge thanks to everyone who has been with us over the years and we are constantly opening our minds to new platforms and outlets and very excited to see where the next ten years takes us! We couldn't have done it without your support!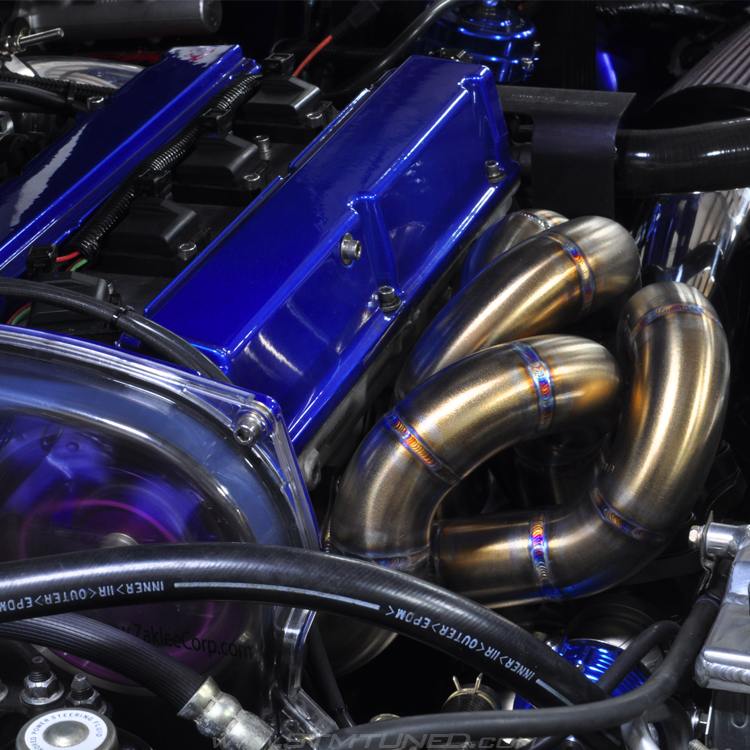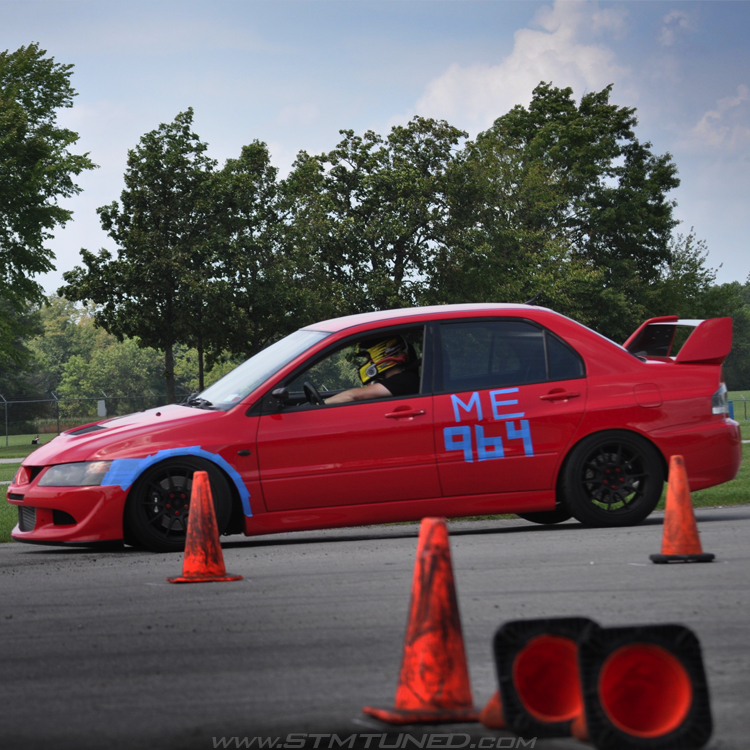 STM Evo 7/8/9 Forward Facing Turbo Kit:
STM Lamborghini Huracán Titanium Exhaust Tips:
STM Lamborghini Huracán Titanium Exhaust: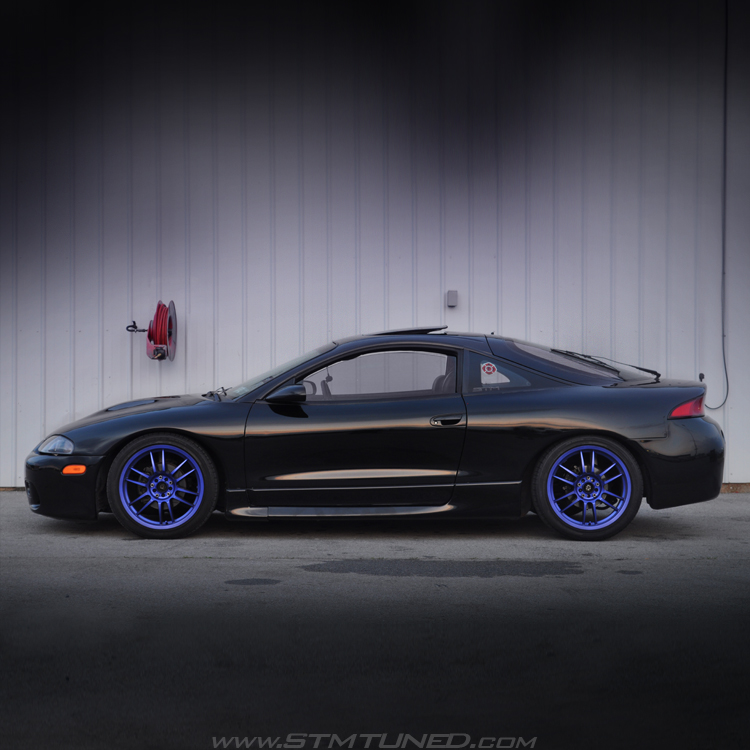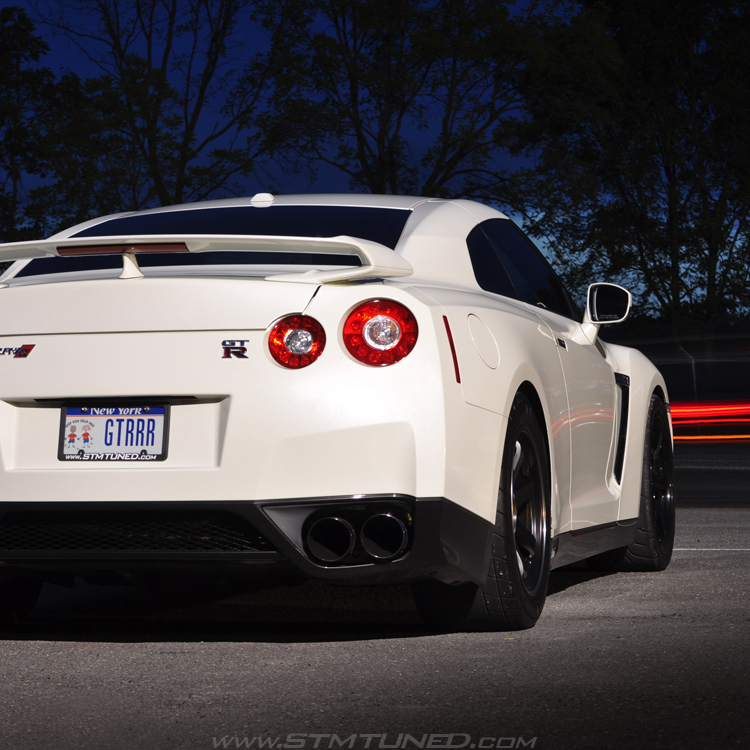 Khary's 9-Second Stock Turbo GTR: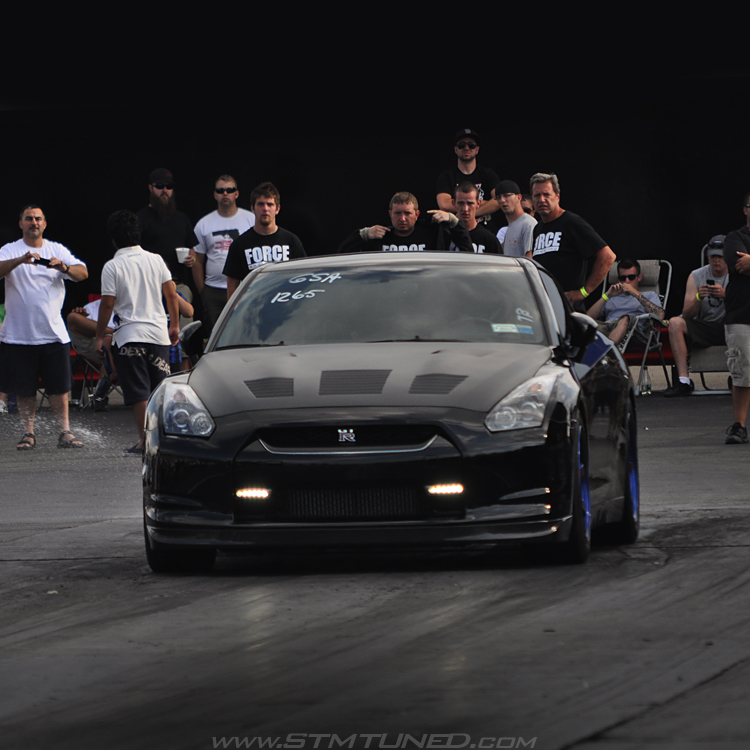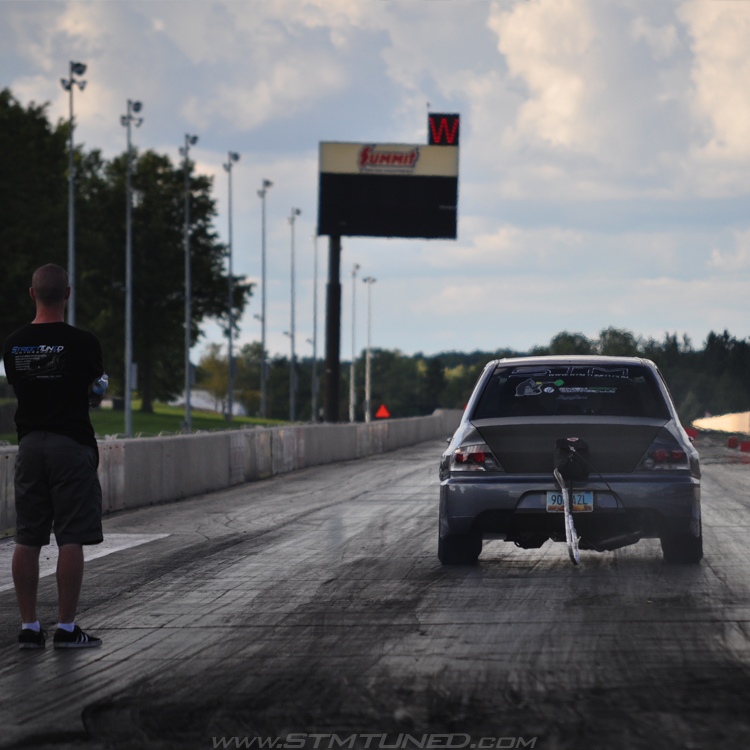 We wish we could fit all of our favorite builds into one story, but you know who you are and a special thanks to those of you who are helping us write it.
-The STM Team.
2023
2020

2019
2015
2010
2009
2008
2007